---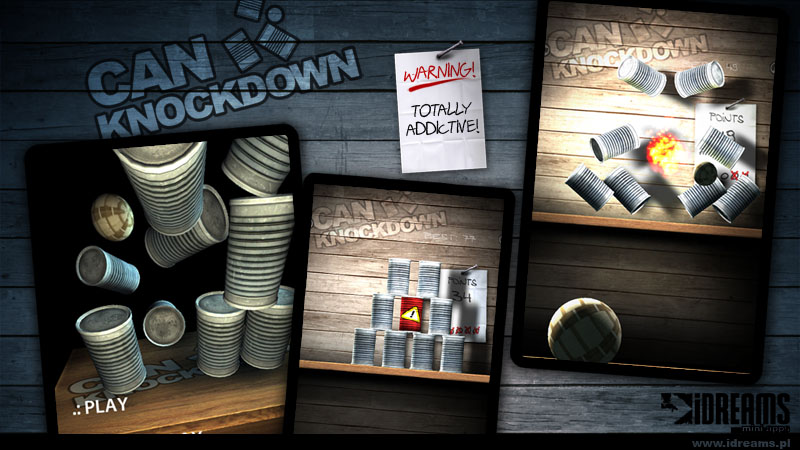 We would like to share good news with you. "Can Knockdown" our new and totally FREE project has been submitted and wait for Apple approval. Bellow game info and gameplay video.

Feel free to write your comments

. Thanks!

Become a cold blood sniper while aiming at and knocking down piles and pyramids of cans! Start playing and you just won't put down this marvelous title till you drain your battery empty! You have been warned! Can Knockdown will include many astonishing features which will amaze your friends and make you come back for more! Online leaderboards via Game Center, absolutely gorgeous graphics, high-res Retina display support, unique and realistic physics engine, multipliers, explosive action and so much more!